We teamed up with Singaporean company AllSense at the launch of their new brand Nenä. It translates the magical world of essential oils into effective lifestyle remedies and daily wellness rituals. We contributed our expertise on mindful spatial experiencing to advance content development for Nenä's booklets, workshops and social media.
Nenä Booklet
We co-produced four different booklets that help you discover key yoga poses and breathing techniques for relaxation, energy, focus and creativity. So simple you can practice them from the comfort of your own office desk & chair. Anja also performed yoga poses and breathing techniques for photos that were turned into illustrations and used for Nenä promotional and other material.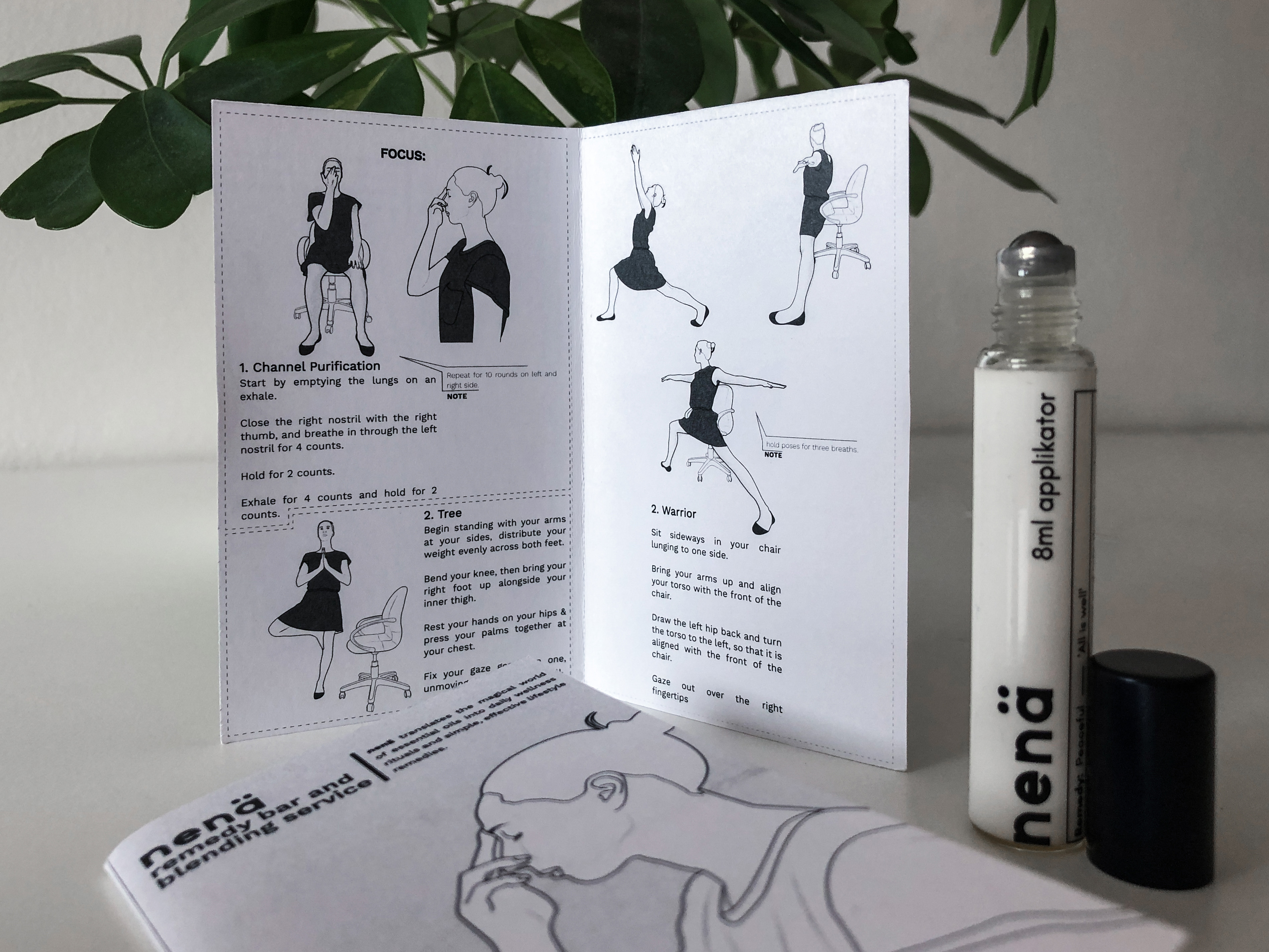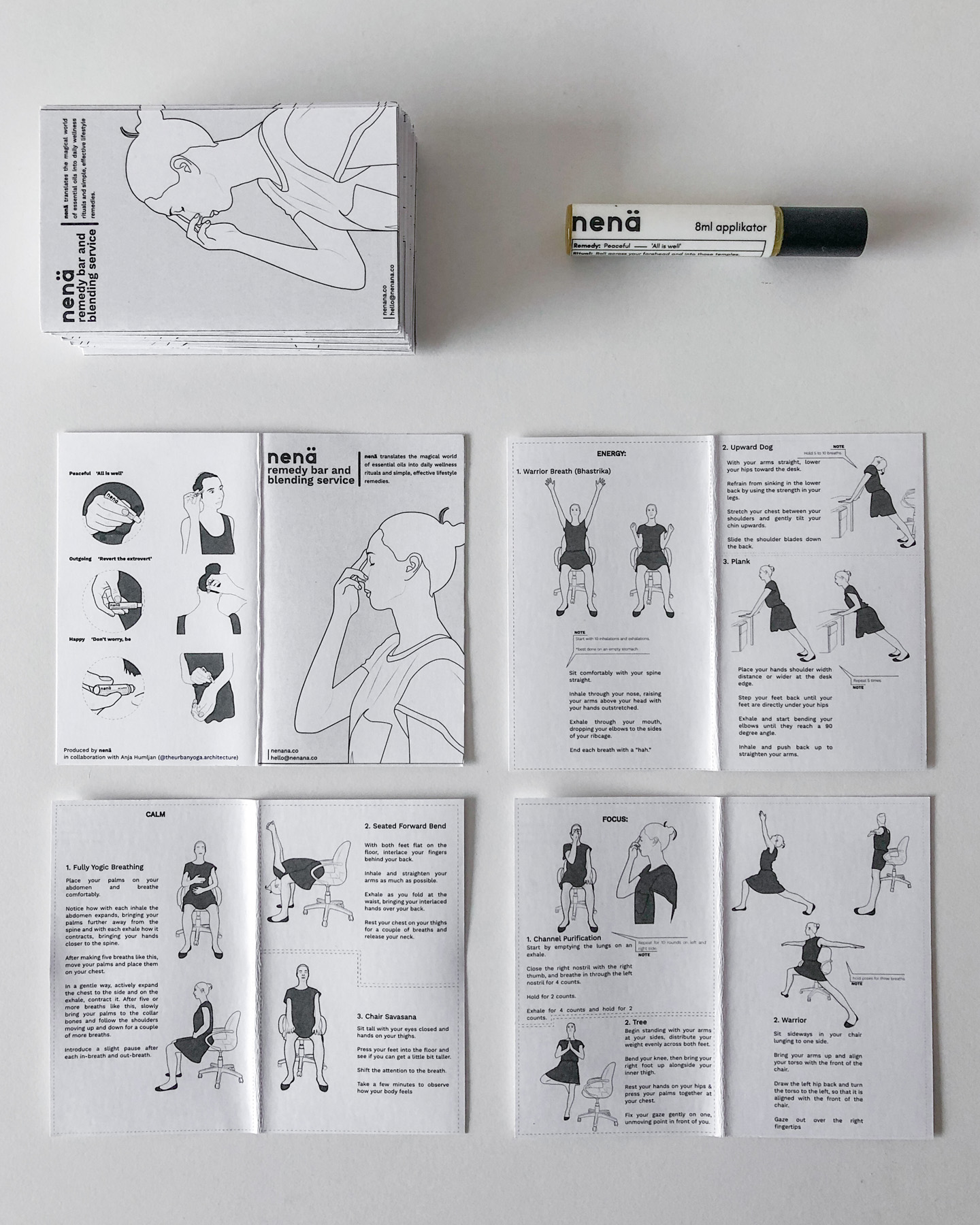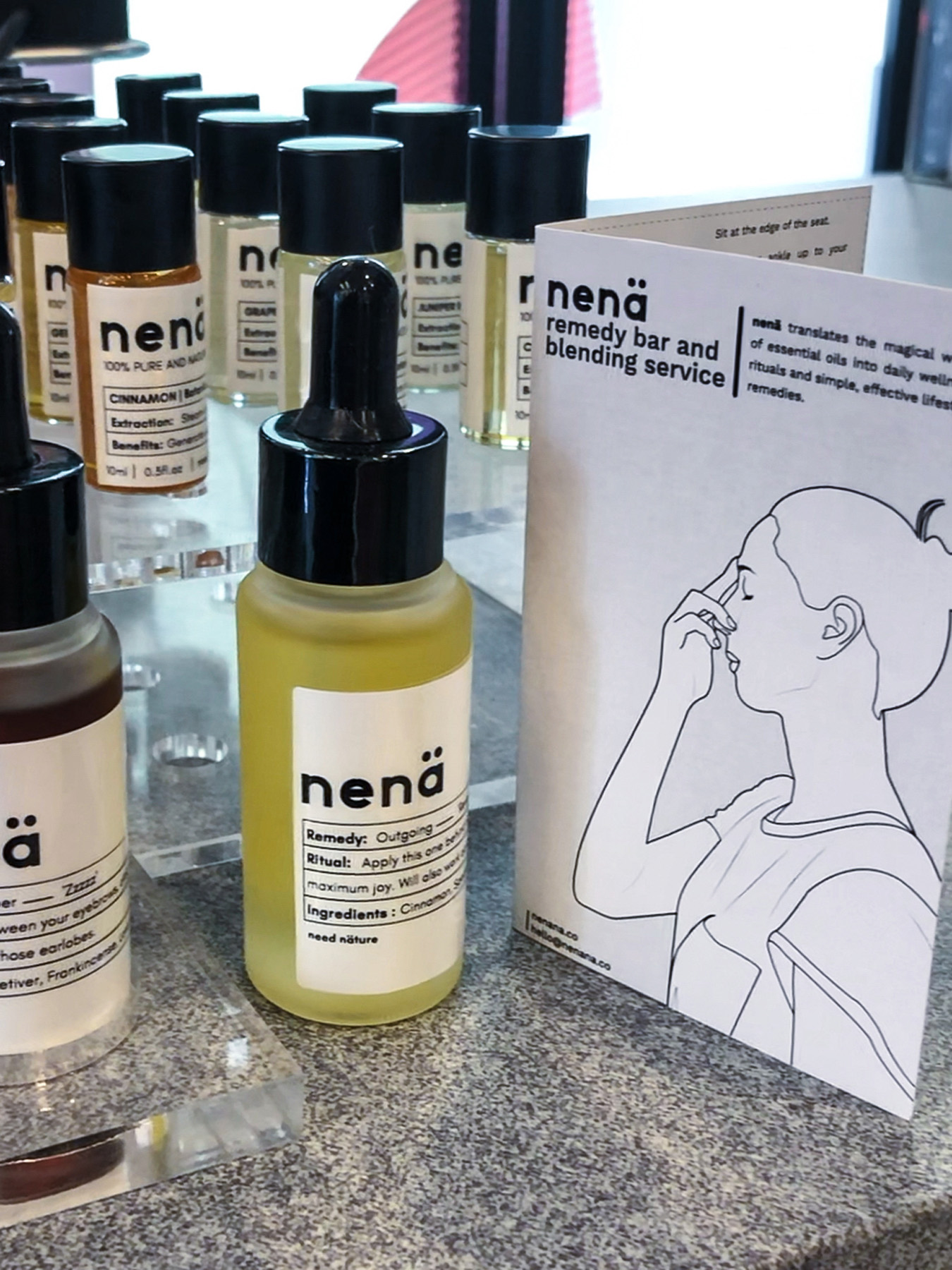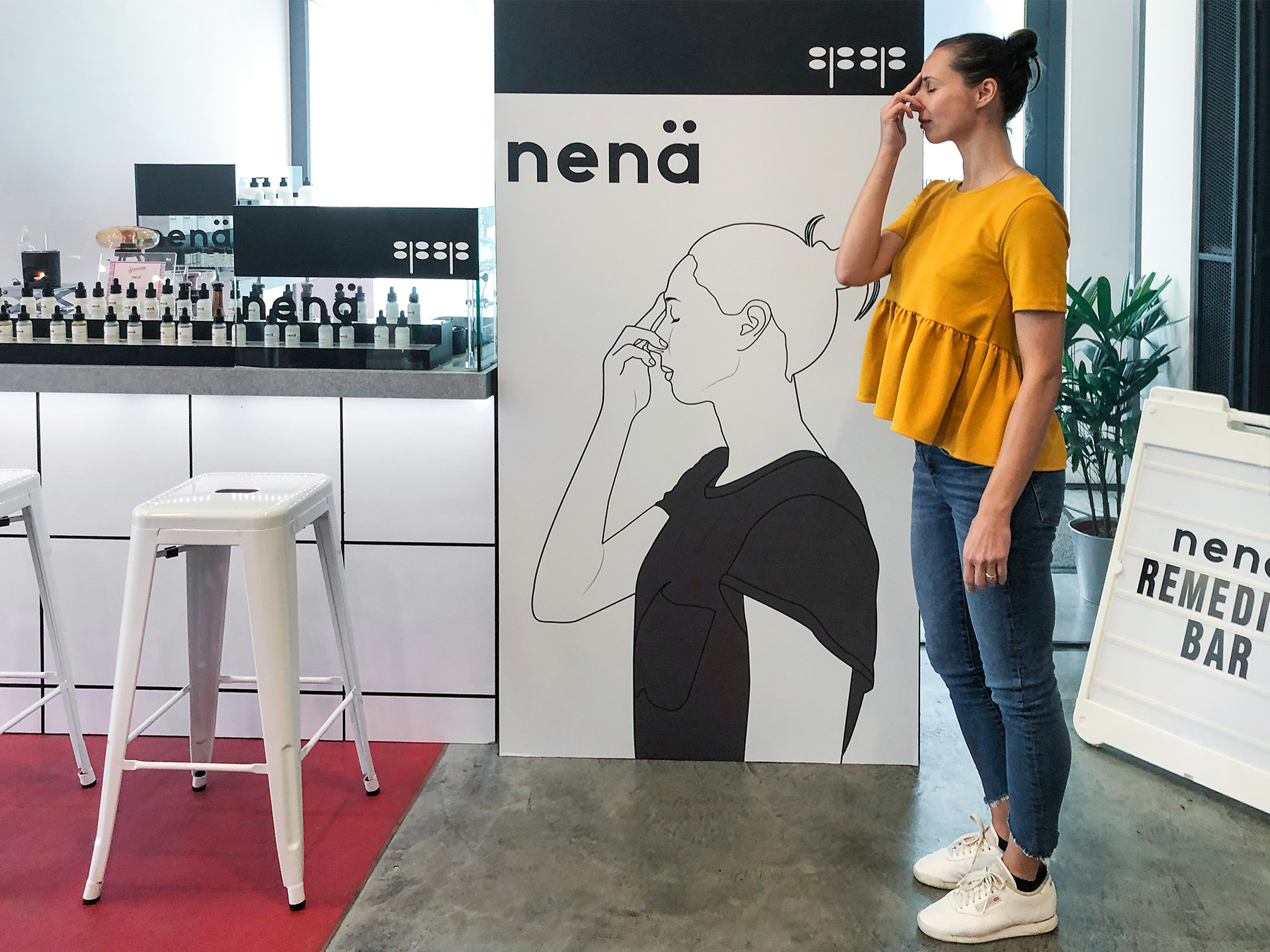 Workshops
Mindful Spatial Experiencing tools and techniques outlined four types of Nenä workshops focusing on relaxation, energy, focus or creativity, each having a flexible duration ranging from ten to ninety minutes.
Social Media
We curated a series of full content social media posts that mindfully activate sensuous bodies of contemporary commuters. Furthermore, Anja contributed her yoga skills, posing on the streets of Singapore to create photo material for Nenä's social media presence.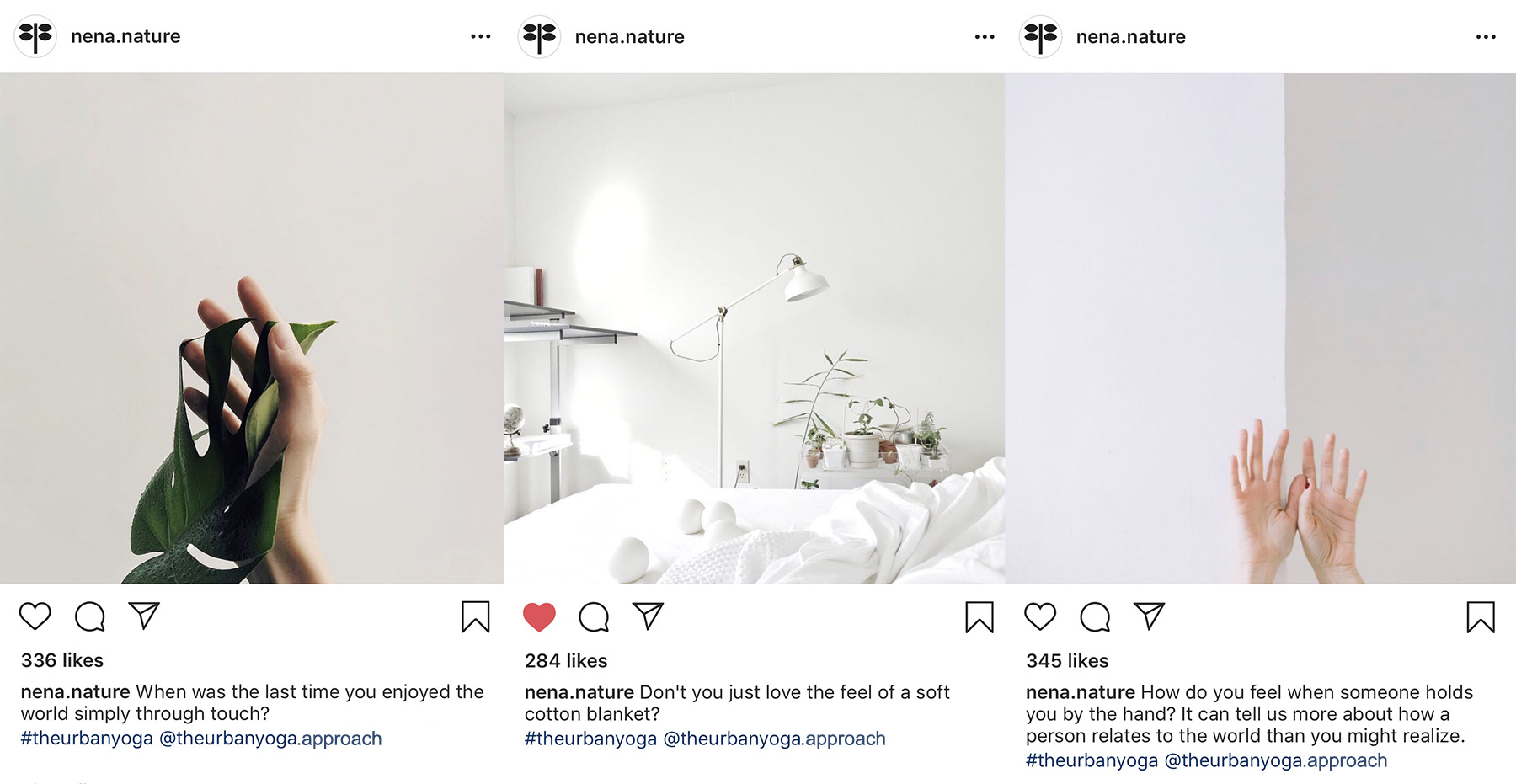 Creating Nenä yoga photo series. Posing for yoga photos for Nenä's social media visual content: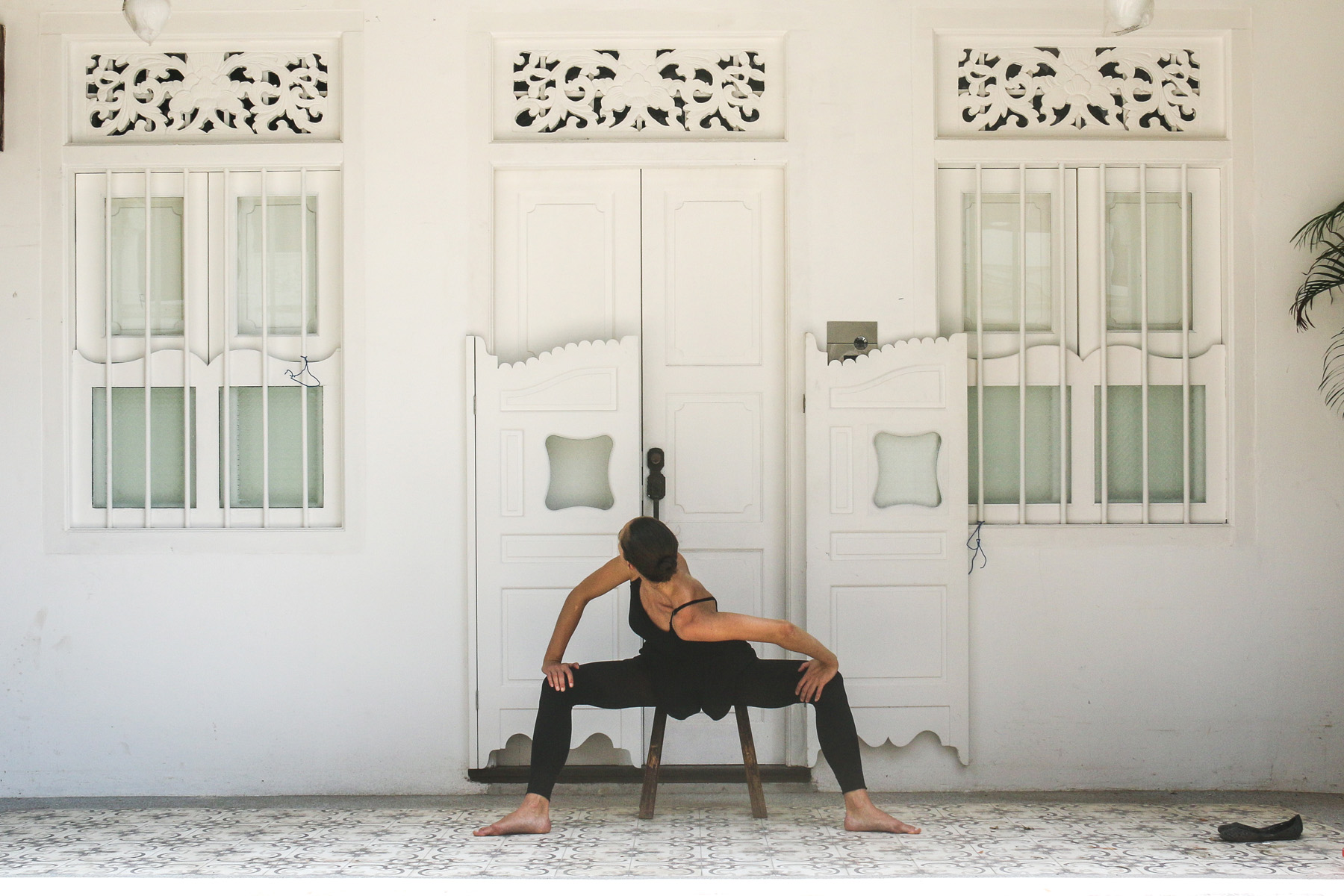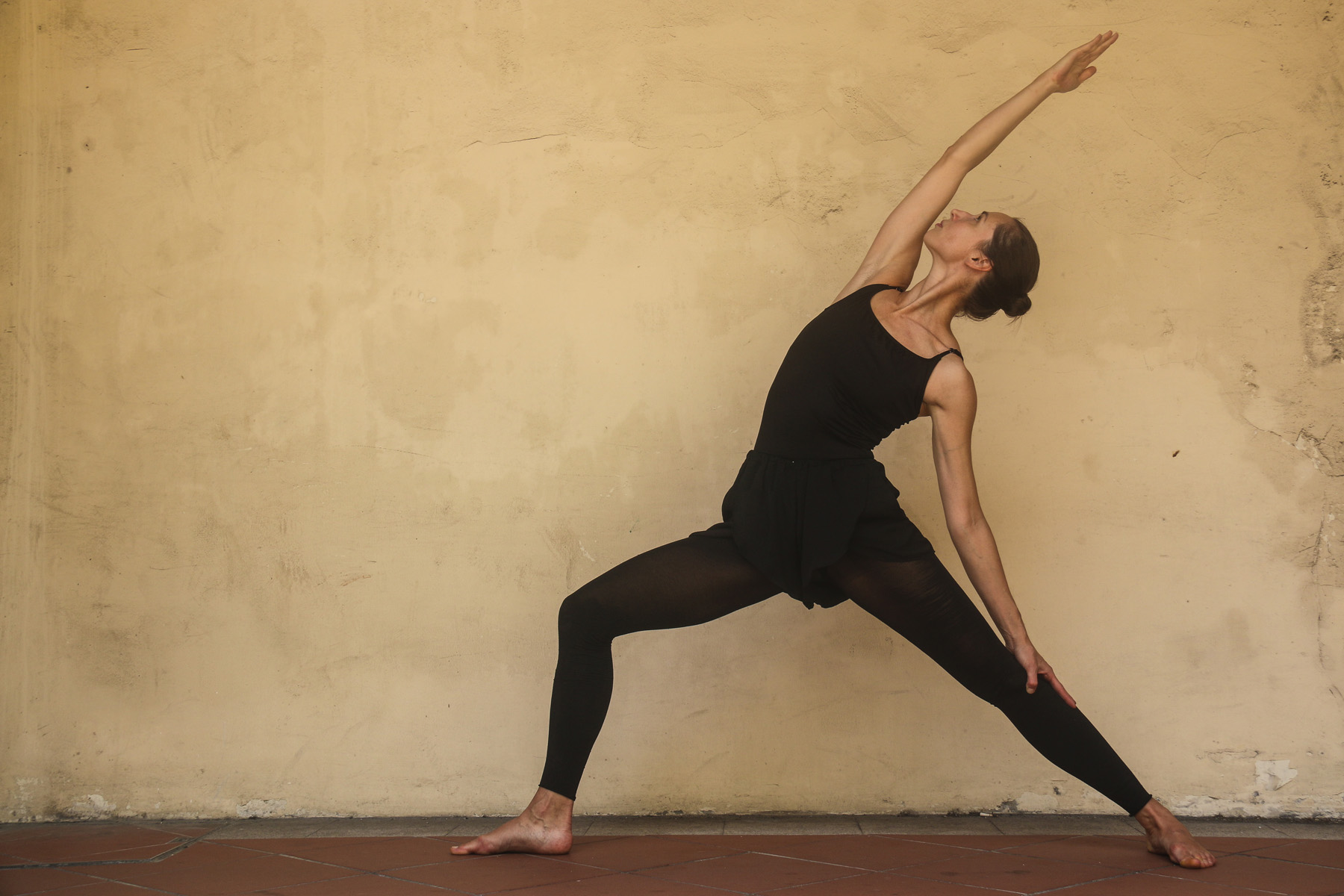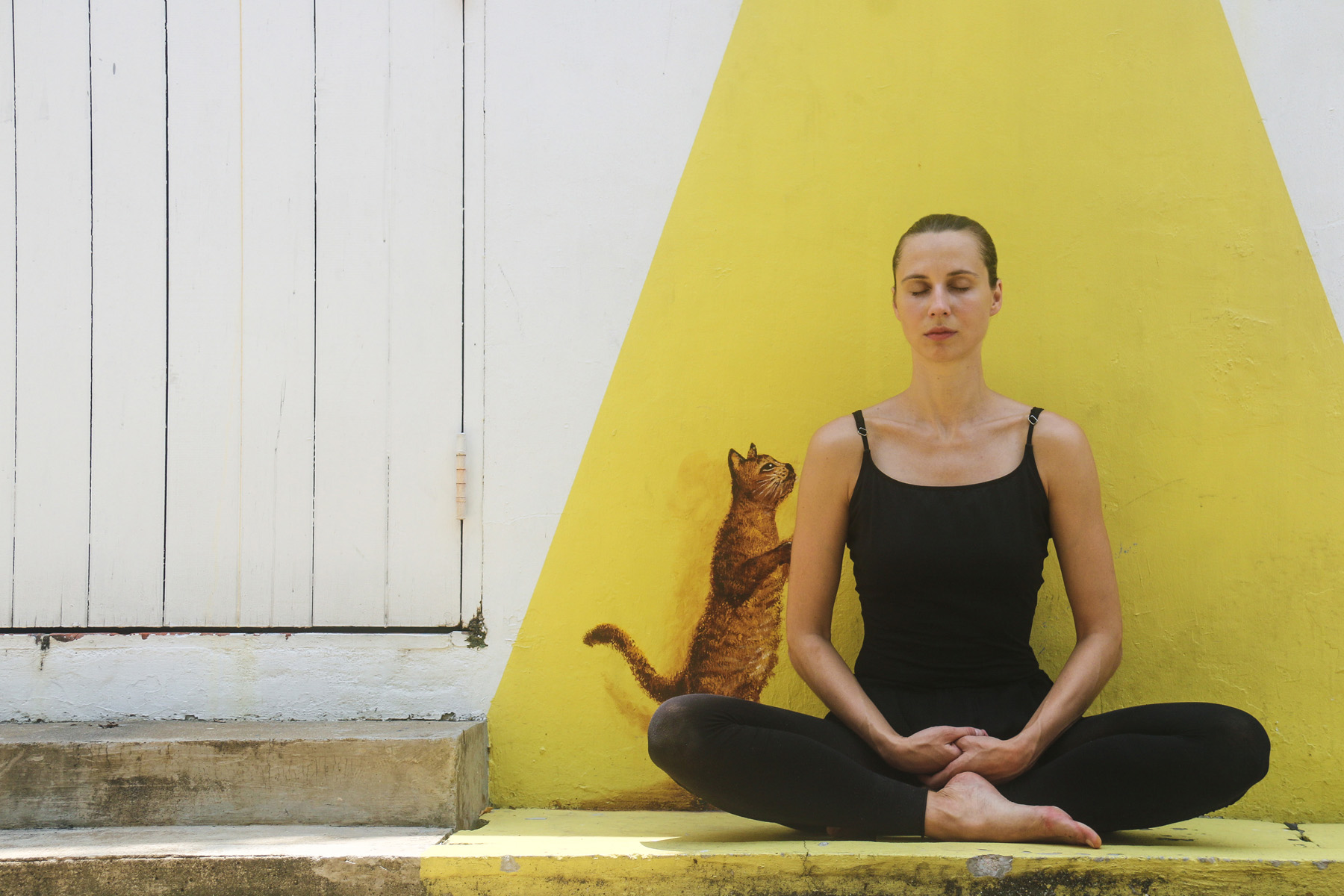 Would you like to collaborate with Mindful Spatial Experiencing or The Urban Yoga, enjoying our unique approach and Anja's outstanding performance and movement skills? Just get in touch with us – we would love to collaborate with you.