I am trained as an architect and designer. But, I have also been working as a mindfulness and yoga teacher for 20+ years.
I have been putting this extensive experience into design practice by helping wellbeing brands create their brand design.
Brand strategy, web design and copy writing for yoga & wellness brand "mmm retreats" below is one of my latest contributions.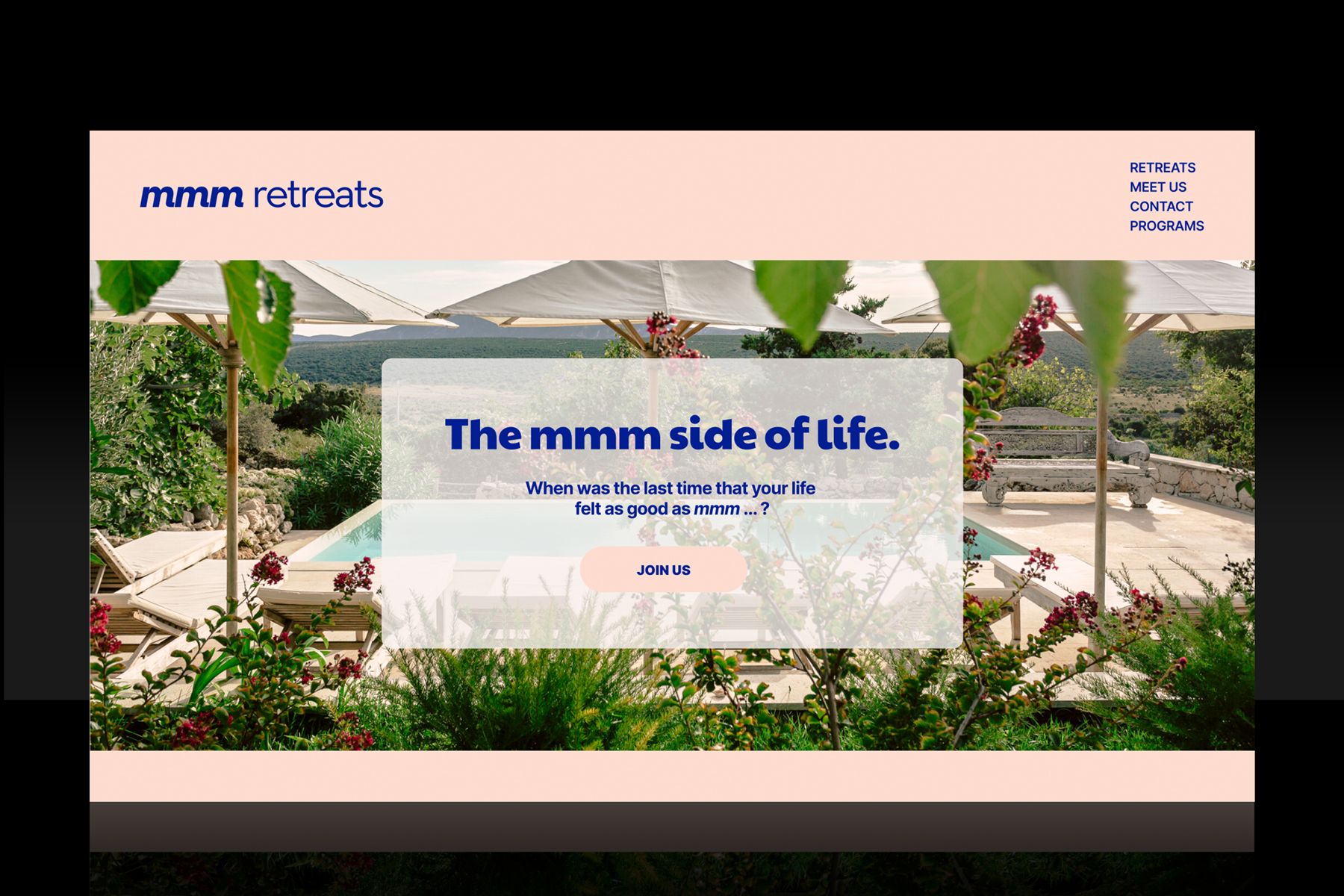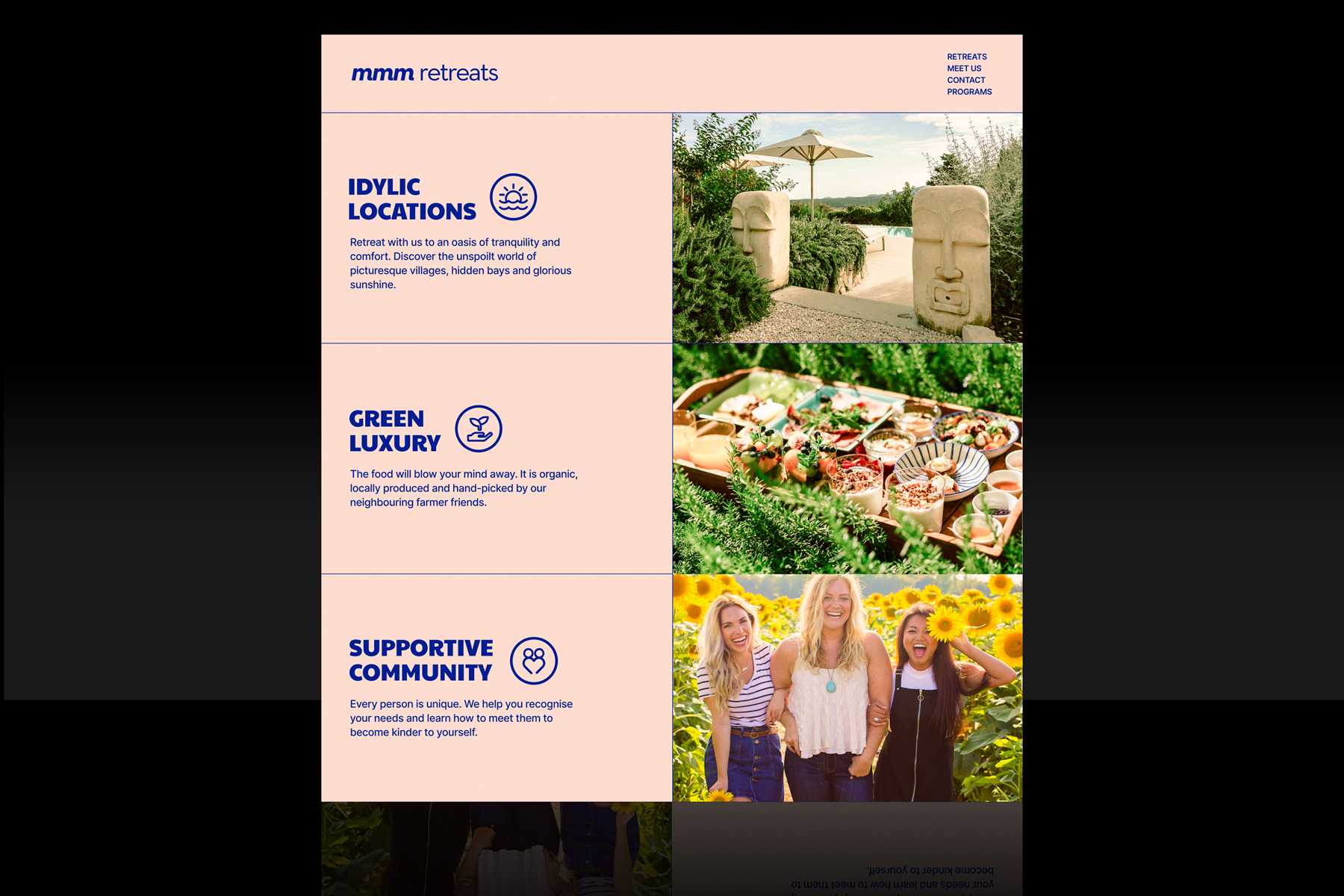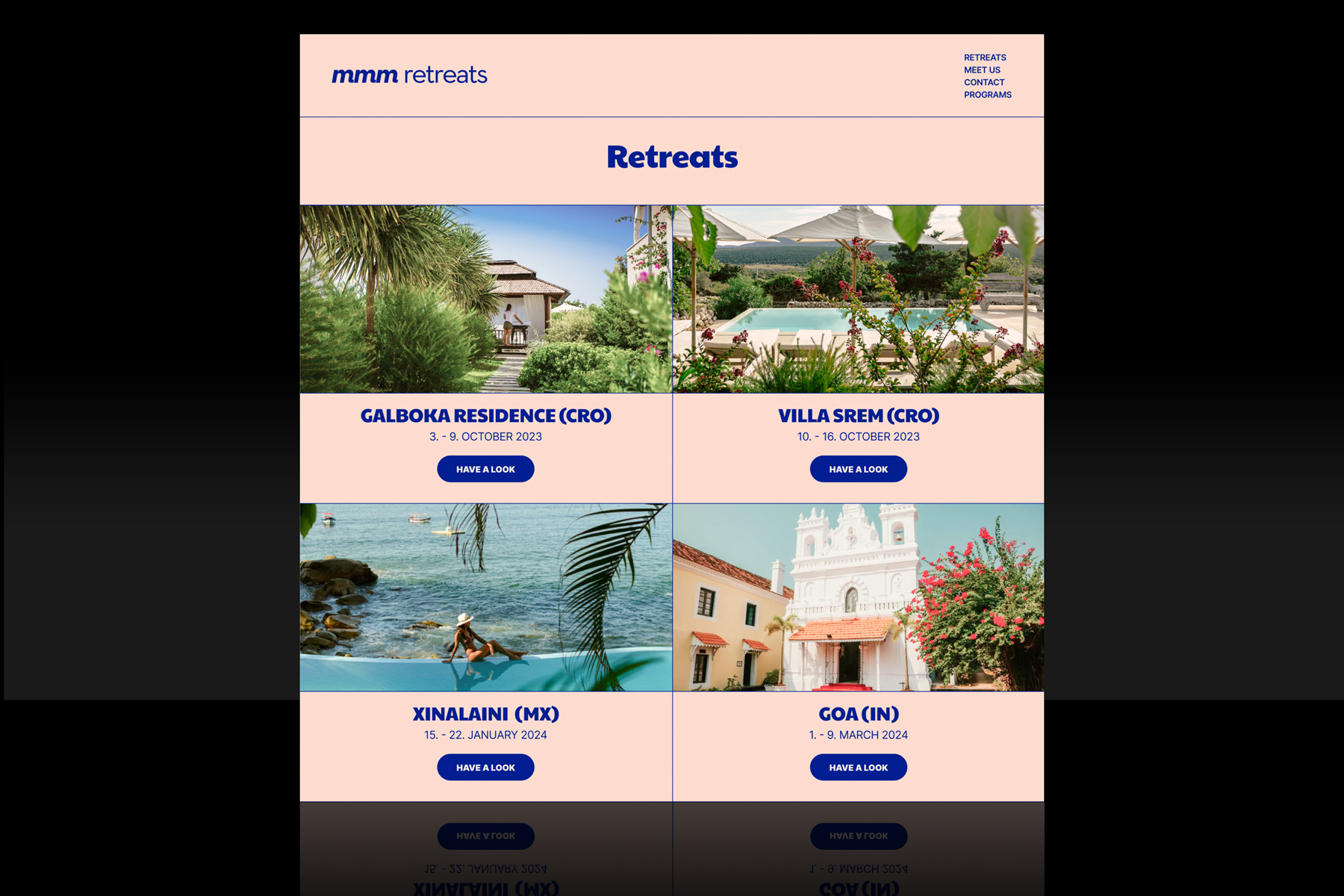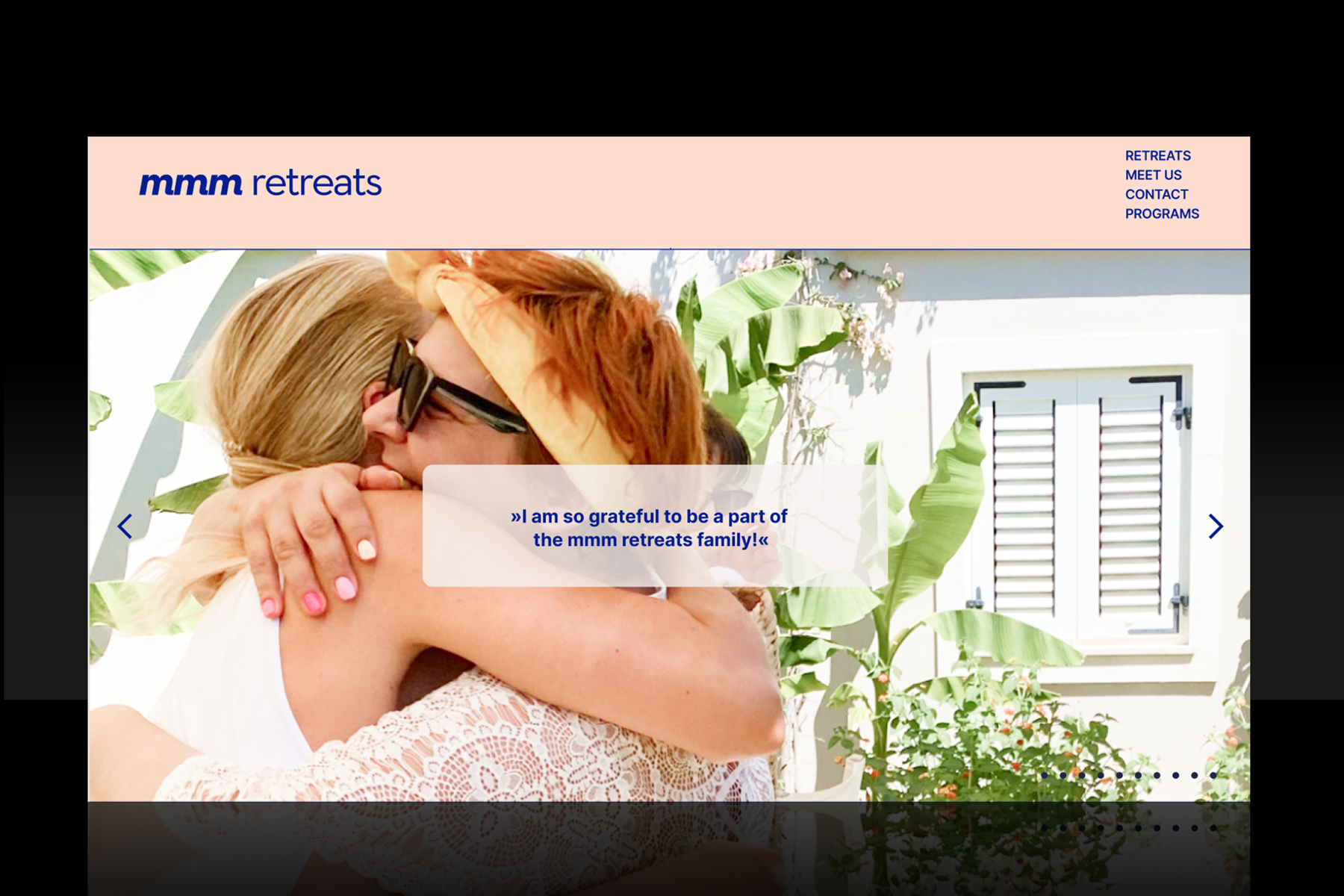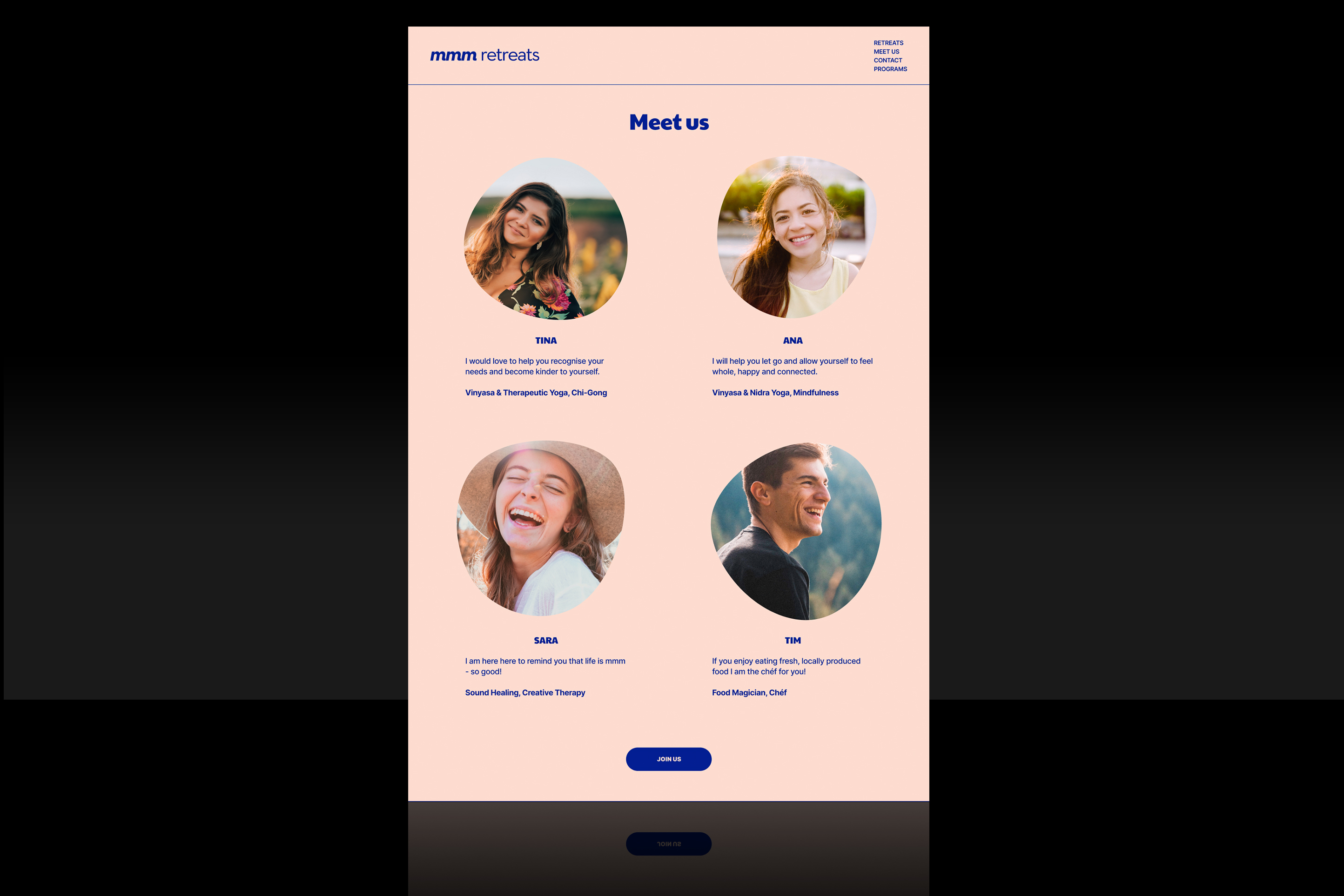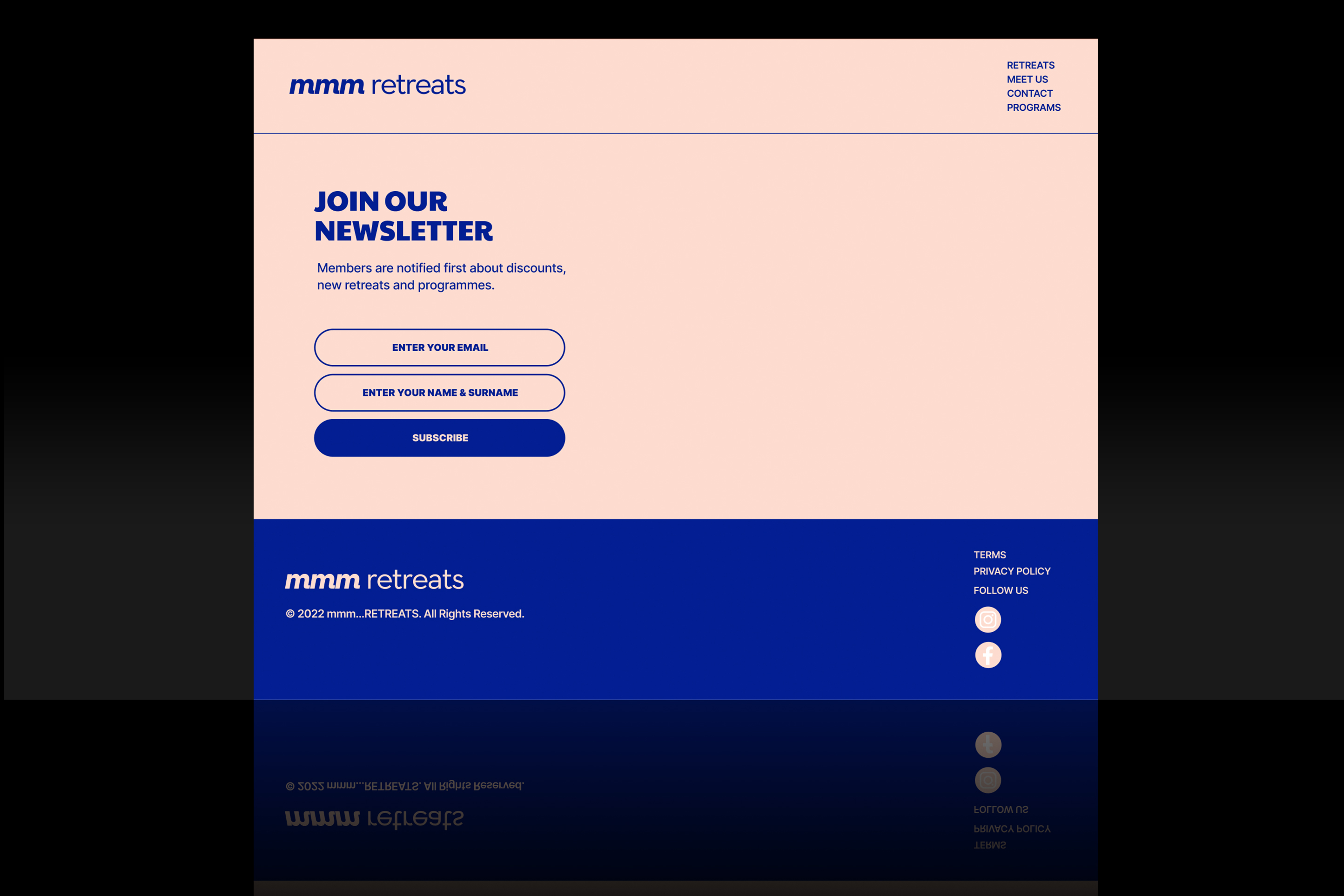 Are you a health & wellbeing brand that needs help with brand design? Let's connect via hi@anjahumljan.com.