Do you want to show architecture on the human side?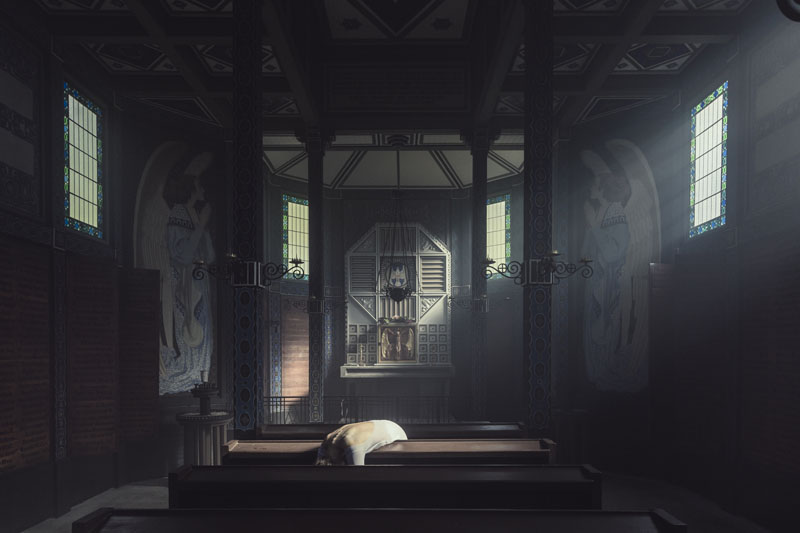 TUY Javorca was made in collaboration with Outsider magazine, Volvo Cars and photographer Primož Lukežič. The leading Slovenian magazine on architecture  commissioned TUY photo series to commemorate 100 years anniversary of the Memorial Church Holy Spirit. It has been proclaimed a cultural monument of national importance, and is the only sacred place in Slovenia featuring the Art Nouveau style in its entirety.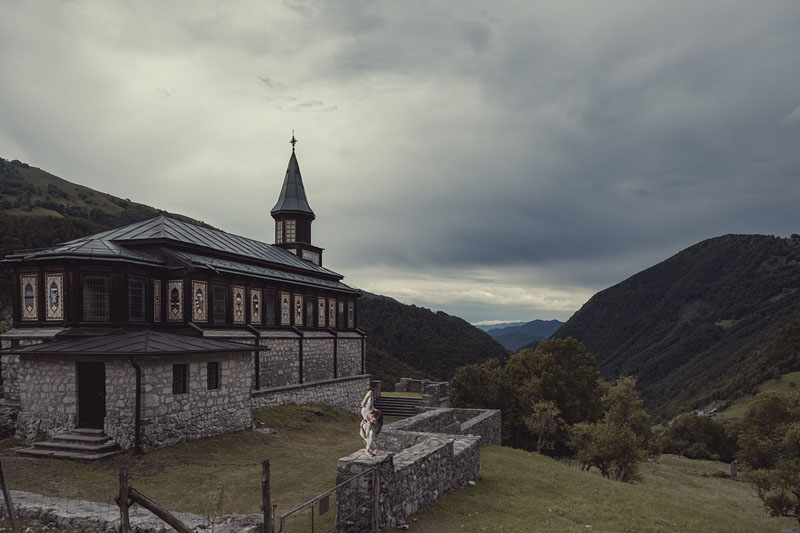 The Memorial Church is located in a stunning natural environment on a plateau in the Julian Alps. It was built during the first world war (1916) by soldiers fighting in the extreme conditions of the Slovenian mountains in memory of their fallen comrades. The building was designed by Viennese architect, painter and set designer Remigius Geyling (1878–1974), who also arranged its decoration.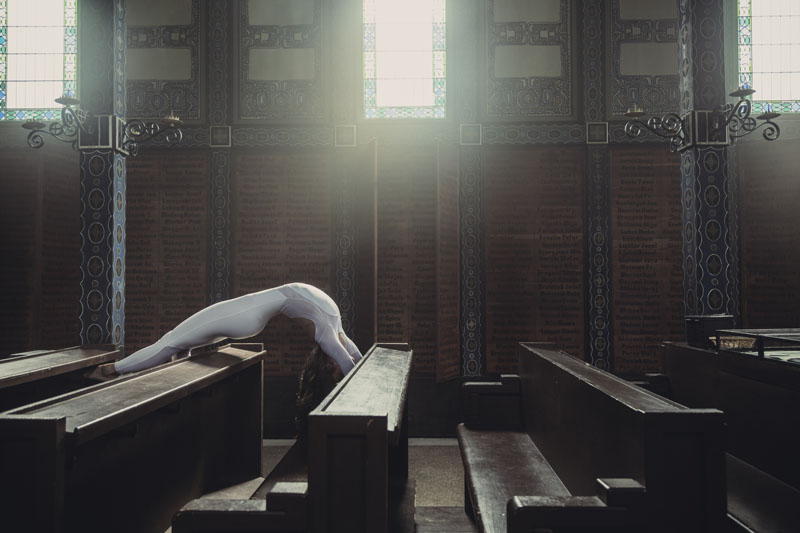 The lower section of the church is of stone, while the upper part of the construction is of larch that the soldiers carried from the valley and processed at the site. The distinguishing feature of the interior of the church is the Art Nouveau style in which it is painted and decorated.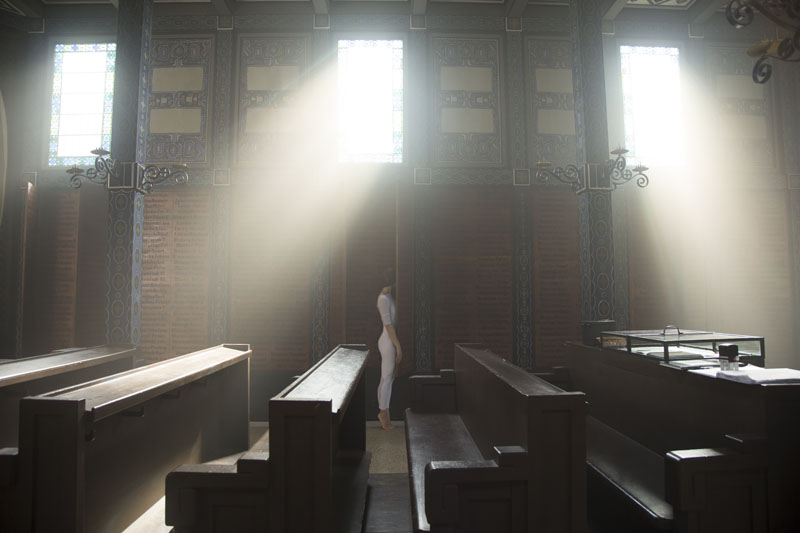 The idea of the Memorial Church is symbolised in the oak pages of a wooden book attached to the nave walls; 2,565 names of those who fell in surrounding battlefields were scorched into this memorial book. Thus the Memorial Church is not only a cultural jewel; it also conveys a symbolic message of unity and peace: "Hatred should not be pursued beyond the grave."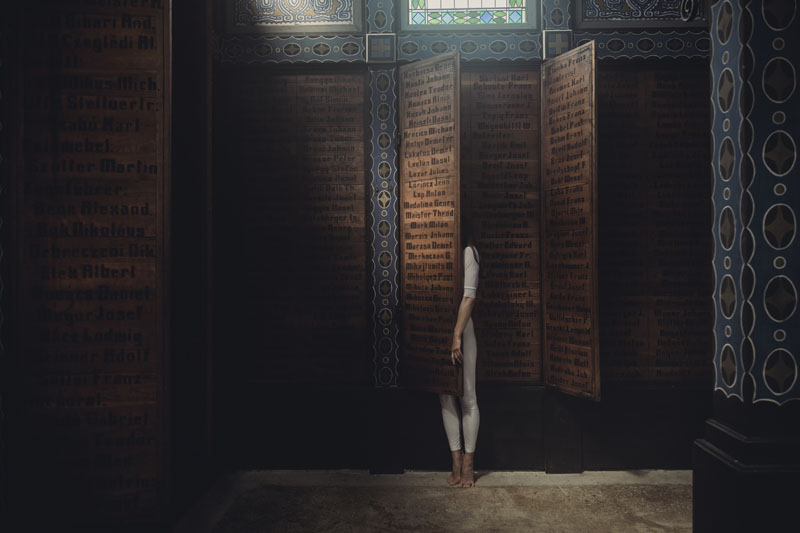 The Holy Spirit church stands as a reminder of the horrors of war, and calls for reconciliation, inner and lasting peace. In TUY Javorca series we used the contemplation of the sacred space through the human body in posing the fundamental questions on the threshold between life and death. If you would like to grow your art collection with The Urban Yoga Javorca photos you can purchase them at TUY online shop.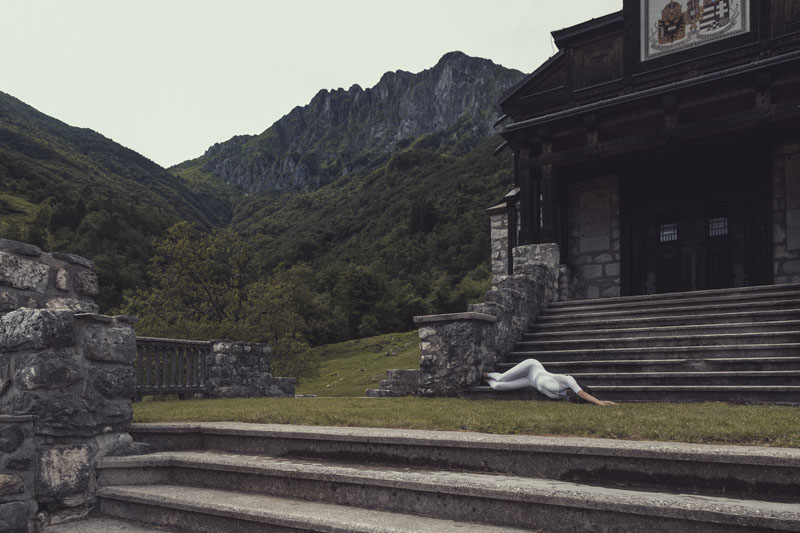 Do you want to commemorate architecture and show it on the human side? Commission The Urban Yoga Architecture photo series and show a whole new world of architecture.